Positive powered belts Volta

Volta positive powered belts are, just like our other conveyor belts, in accordance with European standards. Those belts are particularly appropriate for the food sector due to the following properties:
highest hygiene
The belts are very homogeneous. They are extruded homogeneous polyurethane belts. Bacteria and microbes cannot settle due to the smooth texture. The high quality of the polyurethane results in a belt with maximum hygiene properties.
homogeneous coating = no bacterial growth
The belts have a particularly low bacteria and microbe count during the production. They improve the durability of your final product and reduce the risk of contamination and recalls of the transported products.
no laminated fabric = no fraying on the side
There is no pollution by delaminating laminated textile, the belts do not absorb moisture and remain odourless. In addition, the belts are resistant to almost all oils, greases, acids, detergents ... The surface is not affected, which guarantees a longer longevity.
water- and time-saving during cleaning
The belts have an extremely smooth surface, which ensures efficient cleaning. The advantages are obvious: less water usage, less detergents, less cleaning costs, less downtime ... In short, reduced operating costs.
lowest migration values on the market
Of great importance to the quality and reliability of your conveyor belt and finished product. The new regulation (EC) No 1935/2004 relating to the migration of substances is still observed.
blade cutting and wear resistant
high operational reliability in terms of operation and service life
quick intervention for short repair time
You can find the following types in our positive powered belts: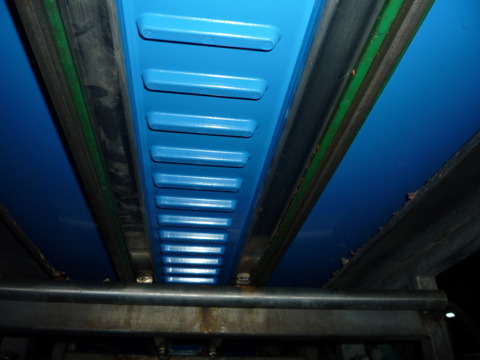 Super Drive
This type of belt prevents that your conveyor belt becomes misaligned. The belt does not need to be put under strain, which encumbers your chassis much less. The result is a very particular hygienic construction.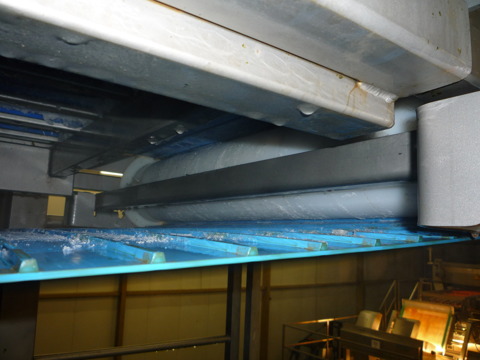 Dual Drive
This belt requires a minimum conversion of a modular belt to a hygienic, full PU belt.
Dual Drive Small Pulley
A minimum pulley diameter of 50 mm is possible with this belt.
Would you like to know more about our Volta positive powered belts? Feel free to contact us.